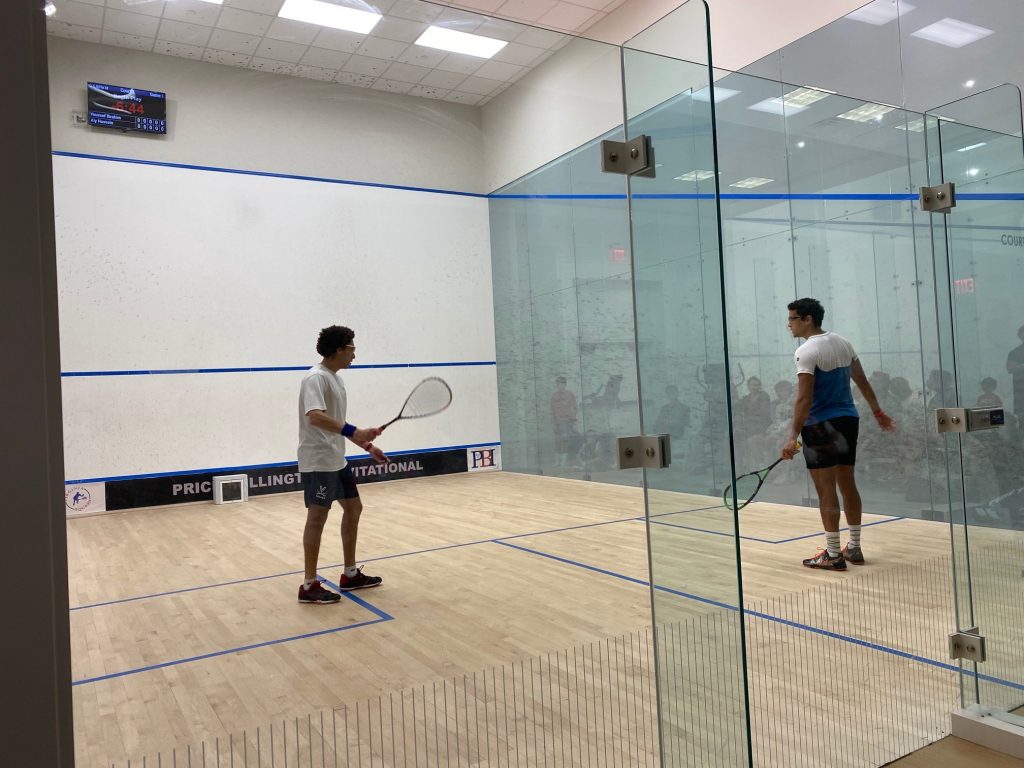 If you've ever watched a Notre Dame football game on television, you've probably seen where the Notre Dame football players tap the iconic sign that says "Play Like a Champion Today" before taking the field. It turns out Notre Dame's relationship with this signature slogan is complicated. It also presents a messy trademark situation that provides lessons for businesses aspiring to be champions.

History is murky here. Lou Holtz, who coached Notre Dame to a national championship in 1988, commissioned the sign and had it placed in the field entrance before the 1986 season. Holtz said he found Notre Dame had used the slogan when researching the history of the program.

Notre Dame's famous use of this slogan irks fans of the University of Oklahoma, who say their school used it first. Oklahoma football coach Bud Wilkinson placed a sign with the same slogan over the locker room door in the late 40s. Oklahoma continues to use the slogan on a mural its players pass on the way to the field and on a banner (minus the word "today") carried before the team when taking the field.

But even Oklahoma probably isn't the original user. There is evidence Wilkinson brought the slogan with him from the University of Minnesota, where he played. There's some evidence of older usages elsewhere lost in the sands of time.

Here's where things get messy legally. Notre Dame does not own a trademark registration for the slogan, nor does Oklahoma or any other university.

Laurie Wenger, who works in a Notre Dame maintenance shop, prepared the original sign at Holtz's request. This led to others wanting to buy copies, which orders Wenger fulfilled. Eventually, Wenger got a federal trademark registration for the slogan for use on various sports-fan items, including signs.

That registration later was acquired by a company of the same name, Play Like a Champion Today, LLC, which is owned in part by Holtz and has former Notre Dame players among its investors. That company commercializes the trademark and grants a license to Notre Dame to use it on some fan items.

But neither Notre Dame nor this company has a solid grip on the trademark. Beyond the Oklahoma usage, Hanes (think T-shirts and underwear) owns a federal trademark registration for "Play Like A Champion" (no "Today" on the end) for various clothing items, including T-shirts. This registration is older than the one Wenger obtained. Hanes opposed the Wenger's trademark-registration application, forcing her to drop clothing items from it.

Trademark registrations don't cover everything under the sun. They cover specific goods and services. Thus, neither Notre Dame nor Holtz's company owns a trademark registration for the famous slogan for use on fan clothing, even though the Notre Dame bookstore sells clothing bearing the slogan.

Also, nobody owns a trademark registration for the slogan for what it is best known for: athletic performances, mainly football games. That means Notre Dame probably is not at risk of having to take down the sign or stop showing it on television. Oklahoma probably couldn't stop that usage if it wanted to.

Overall, it appears neither Notre Dame nor Holtz's company has done much to stop others from using the slogan. For example, many items bearing the slogan in Notre Dame colors or with other Notre Dame references are for sale on the Internet, such as on Etsy. Many of them obviously aren't officially licensed merchandise.

Here are a few lessons from this mess:

The first business to use a trademark has the sole right to use it for its goods and services and to stop others from doing so for the same or similar goods or services. But, to make that effective, a business should federally register its trademark immediately and continually police it against commercial use by others. Perhaps the University of Oklahoma (or Minnesota or whoever used it first) could have locked down a trademark on the slogan for athletic competitions and fan gear if it took these steps at the beginning.

Second, Holtz's trademark registration, licensed to Notre Dame, doesn't cover most of the fan gear you would purchase in a university bookstore, such as clothing. While that probably won't stop Notre Dame from selling clothing bearing the slogan, Notre Dame likely can't stop others from selling clothing with the slogan unless the gear contains the Notre Dame name or logos.

Finally, widespread, unlicensed use of the slogan by others can make it generic or just a commonplace message, which is incapable of functioning as a trademark. If that happens, no one has trademark rights, and any trademark registration for the slogan can be canceled. That means, because use of the slogan is widespread, Lou Holtz's trademark registration is vulnerable to being sacked.

Written on October 20, 2021

by John B. Farmer

© 2021 Leading-Edge Law Group, PLC. All rights reserved.