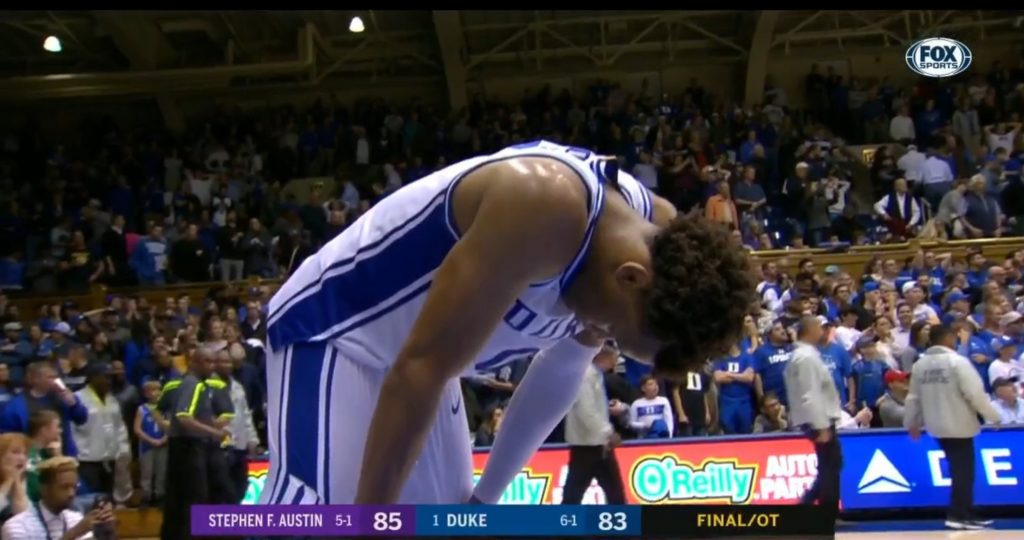 The battle over whether college athletes should earn money from their names, images, and likeness ("NIL") is over. While the NCAA will set final rules in January, it's a done deal. College athletes will be able to harvest NIL revenue beginning in the fall of 2022.

NIL monetization will occur mainly via social media. Athletes will earn money by endorsing products and services in social media posts, principally on Twitter and Instagram. Generally, the more followers you have, the more you'll make.

Colleges are implementing systems and apps to facilitate NIL earning through social media by their student-athletes. This will help athletes improve the quality of their posts and pump up their social-media follower count. At many colleges, the recruiting pitch now includes how that school's support can help the athletes earn NIL money through social media.

This means athletes need to work on self-branding in late high school. Beyond having an appealing public image, this means implementing a trademark-development strategy. Just as with branding a tangible product, such as a car or smartphone, an athlete should work through the steps of brand selection and clearance, then ownership and trademark registration, followed by continuous watching and policing thereafter.

Let's examine those steps.

Selection and Clearance.

An athlete can have multiple identities: a name, perhaps a separate nickname, maybe a slogan, and even a logo. Those will be trademarks.

Before finalizing the identity selections, clearance must be done to make certain each athlete identity would not conflict with existing trademarks for any products or services the athlete might market under his or her identity. One must also check for trademark conflicts with nicknames and slogans used by other athletes.

Many professional athletes own trademark registrations for their names, such as Michael Jordan and Joe Montana.

They also frequently own trademark registrations for their nicknames, such as Giannis Antetokounmpo – THE GREEK FREAK, Joel Embiid – THE PROCESS, and David Ortiz – BIG PAPI.

Professional athletes often own trademarks to slogans as well, such as Damian Lillard – DAME TIME, Russell Wilson – LET RUSS COOK, and Kawhi Leonard – WHAT IT DO BABY.

In addition, they commonly own trademarks to personal logos, such as Kawai Leonard – KL2 handprint logo, Tom Brady – TB12 logo, and Tiger Woods – interlocking TW logo.

Indeed, an athlete might alter the name by which he or she is known to differentiate between himself or herself and other athletes with the same name. For example, basketball player Jason Williams became Jay Williams when moving from Duke to the NBA. There were two other Jason Williamses in the NBA, and one had well-publicized legal troubles.

Registration and Proper Ownership.

Federal registration of athlete identifiers as trademarks is crucial. A registration will not be issued until trademark use is proven – which usually means achieving a first sale using the trademark.

Yet, you can file a trademark-registration application up to about four years before you commence sales. Once you commence sales and prove usage, your trademark rights will be deemed to have begun on the date you filed your application. Because the older trademark wins in a conflict, filing early is critical.

The athlete should own his or her trademarks. This ownership can be through a licensing company the athlete owns. There will be liability-protection and perhaps tax advantages to such an ownership approach.

Athletes should not allow an agent or advertiser to own registrations for the athlete's trademarks. Doing so can lead to control fights, unwanted entanglements, and other problems.

Watching and Policing.

A legal representative of the athlete should monitor for and stop any infringement of that athlete's trademarks or unauthorized use of that athlete's NIL rights. Unauthorized use of the athlete's identifiers will weaken and could kill the athlete's trademark rights to them.

Sometimes zealous entrepreneurs try to front run by filing trademark-registration applications on recently popular athlete nicknames. Such applications can block legitimate applications later filed by the athlete. For example, during Anthony Davis's first and only year playing basketball at Kentucky, someone filed a trademark registration for FEAR THE BROW, a slogan used by Davis.

An athlete's public image can be sullied by slipshod or controversial products or services. Also, unauthorized sales cut into the sales of legitimate products and services from which the athlete would earn NIL revenue.

We hear many college athletes feel exploited and want to be paid. They're soon about to get that opportunity, along with the legal and business hassles and expenses that come with it.

Written on November 20, 2020

by John B. Farmer

© 2020 Leading-Edge Law Group, PLC. All rights reserved.